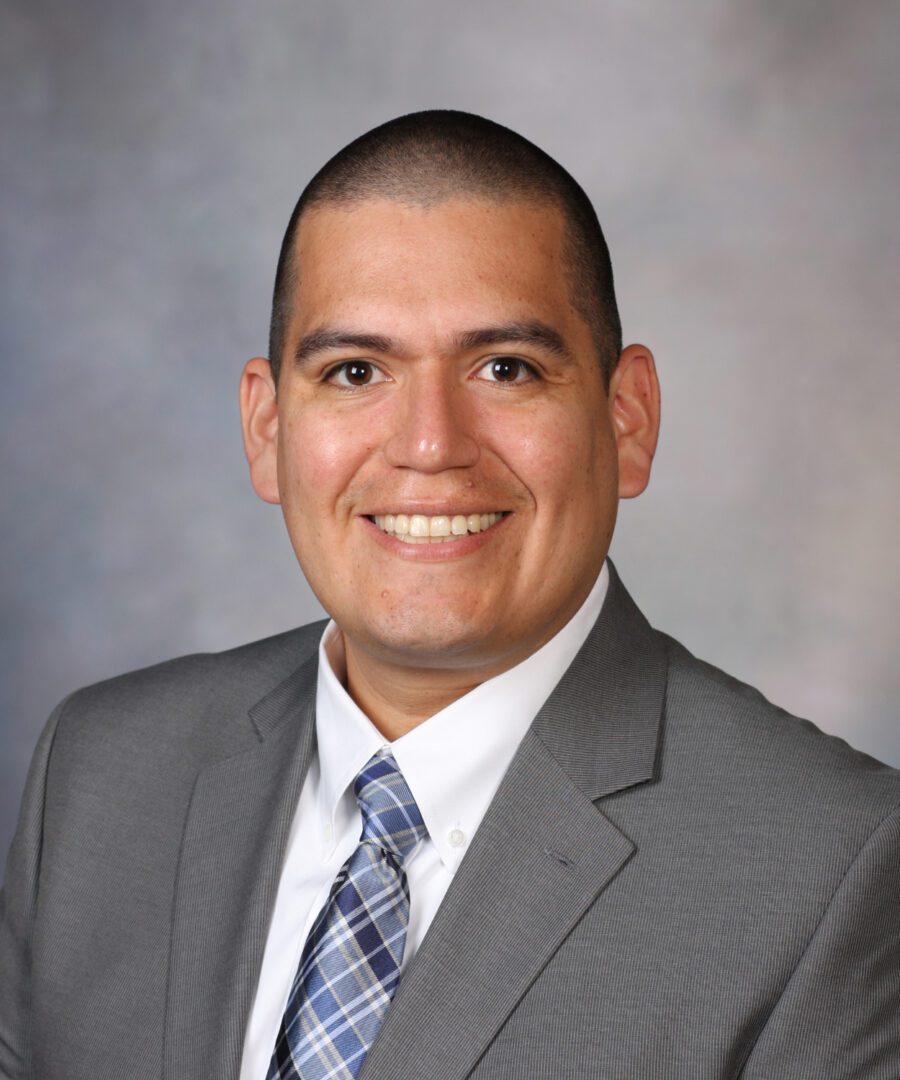 Humberto C. Sasieta, MD, FCCP
Pulmonary Disease, Critical Care Medicine & Sleep Medicine
See Dr. Sasieta's profile on Healthgrades.
Dr. Humberto C. Sasieta is a Pulmonary, Sleep and Critical Care Medicine specialist in The Woodlands, TX. He completed training in his core specialties, Pulmonary and Critical Care Medicine at the Mayo Clinic in Rochester, Minnesota. There he later held the academic rank of Assistant Professor. During this endeavor he was active in clinical and basic research as well as quality improvement initiatives. His focused area of research was chronic cough, and how lungs recover from injurious mechanical ventilation.
He joined Millennium Physicians in 2019, after completing additional specialty training in Sleep Medicine at the University of Texas at Houston – McGovern Medical School. He is fluent in English and Spanish.
He is triple board certified in Internal Medicine, Pulmonary Medicine and Critical Care Medicine.
Beyond Medicine he enjoys traveling, across the United States with his wife and children.
Medical School: Universidad Peruana Cayetano Heredia in Lima, Peru, 2009
Residency: Internal Medicine at University of Arkansas for Medical Sciences in Little Rock, AR, 2014
Fellowship:
Pulmonary & Critical Care at Mayo Clinic in Rochester, MN, 2017
Sleep Medicine at University of Texas - McGovern Medical School in Houston, TX 2019
Chronic Cough and Airways Disease
COPD
Lung Cancer
Lung Nodules, Endobronchial Biopsy and Ultrasound Guided Biopsies
Sleep Medicine
2014: Bronze Certificate: Mayo Quality Academy
2017: Silver Certificate: Mayo Quality Academy
2014 American Thoracic Society Travel Scholarship awardee
2014 American Thoracic Society Foundation Early Career Leader
2014 American Medical Association Physician Recognition Award, with Commendation
2017 SCCM Star Research Award: Thioredoxin mimetic preserves VE-Cadherin expression and lung compliance in a rat model of VILI.
American Academy of Sleep Medicine
American College of Chest Physicians
American Thoracic Society
CHI St. Luke's Lakeside Hospital
CHI St. Luke's Springwood Village
CHI St. Luke's Vintage Hospital
CHI St. Luke's Woodlands Hospital
Conroe Regional Medical Center
Cornerstone Critical Care Specialty Hospital
Houston Methodist Willowbrook Hospital
Houston Methodist Woodlands Hospital
Houston Northwest Medical Center
Memorial Hermann The Woodlands Hospital
Nexus Specialty Hospital The Woodlands
Tomball Regional Medical Center