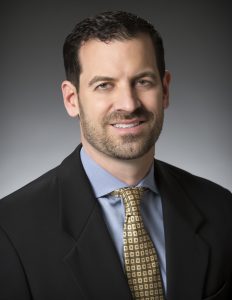 Jason Berilgen, MD
Radiation Oncology
See Dr. Berilgen's profile on Healthgrades.
Dr. Jason Berilgen is a graduate of Washington University in St. Louis with a degree in Physics. He received his medical degree from Baylor College of Medicine in Houston and completed his residency in Radiation Oncology at the University of Texas Medic Branch in Galveston. Dr. Berilgen completed his elective training at M.D. Anderson Cancer Center and became board certified in Radiation Oncology by the American Board of Radiology in 2010.
He then served as the Medical Director and Comprehensive Cancer Center Director for Sadler Clinic and now serves as the Director of Radiation Oncology for Millennium Physicians since 2012.
When he is not practicing medicine, Dr. Berilgen loves playing tennis on the weekends. Other hobbies include playing chess, poker and watching independent films.
College: Bachelor's in Physics at Washington University in St. Louis, Missouri, 2000
Medical School: Baylor College of Medicine in Houston, TX, 2004
Completed rotations in radiation oncology at Houston Methodist Hospital and MD Anderson Cancer Center
Residency: University of Texas Medical Branch in Galveston, TX, 2009
IMRT (H&N, Lung, GI and Prostate)
HDR brachytherapy (Mammosite, Prostate and GYN)
Respiratory Gating
3D conformal radiation therapy
CT/MRI/PET - based simulation
Elective training at MD Anderson Cancer Center with focus on Breast, Gastrointestinal and Lung malignancies
Pediatric Radiation Oncology training at St. Jude's Children's Hospital in Memphis, TN
Pinnacle "Hands-On" Intensity Modulated Radiation Therapy Training Course at the University of Texas Medical Branch in Galveston, TX
Stereotactic Body Radiotherapy (SBRT)
Stereotactic Radiotherapy (SRS)
Intensity Modulated Radiotherapy (IMRT)
Image Guide Radiotherapy (IGRT)
Volumetric Arc Therapy (VMAT)
Calypso GPR Tracking System
RapidArc Radiotherapy
Chief Resident, Radiation Oncology, University of Texas Medical Branch in Galveston, TX 2008-2009
American Society of Hematology Medical Student Award - 2003
Magna cum laude, Washington University - 2000
American Society of Therapeutic Radiology and Oncology
Association Radium Society
Amercan Brachytherapy Society
American Society of Clinical Oncology
Texas Medical Association
Conroe Regional Medical Center
Kingwood Medical Center
Memorial Hermann The Woodlands Hospital
Tomball Regional Medical Center
Berilgen JE, Nguyen PH, Baker KR, Rice L. Bivalirudin Treatment of Acute Heparin – Induced Thrombocytopenia. Blood 2003; 102:537a.
Crowder, C.M and Berilgen, J. Isoflurane binds the rat synaptic protein SNAP-25 at clinical concentrations. Anesthesiology, 92, A806.
Sanguineti G, Endres E, Parker B, Bicquart C, Little M, Chen G, Berilgen J. Acute toxicity of whole-pelvis IMRT in 87 patients with localized prostate cancer. Acta Onocologics; March 2008, Vol 47 Issue 2, p301-310.