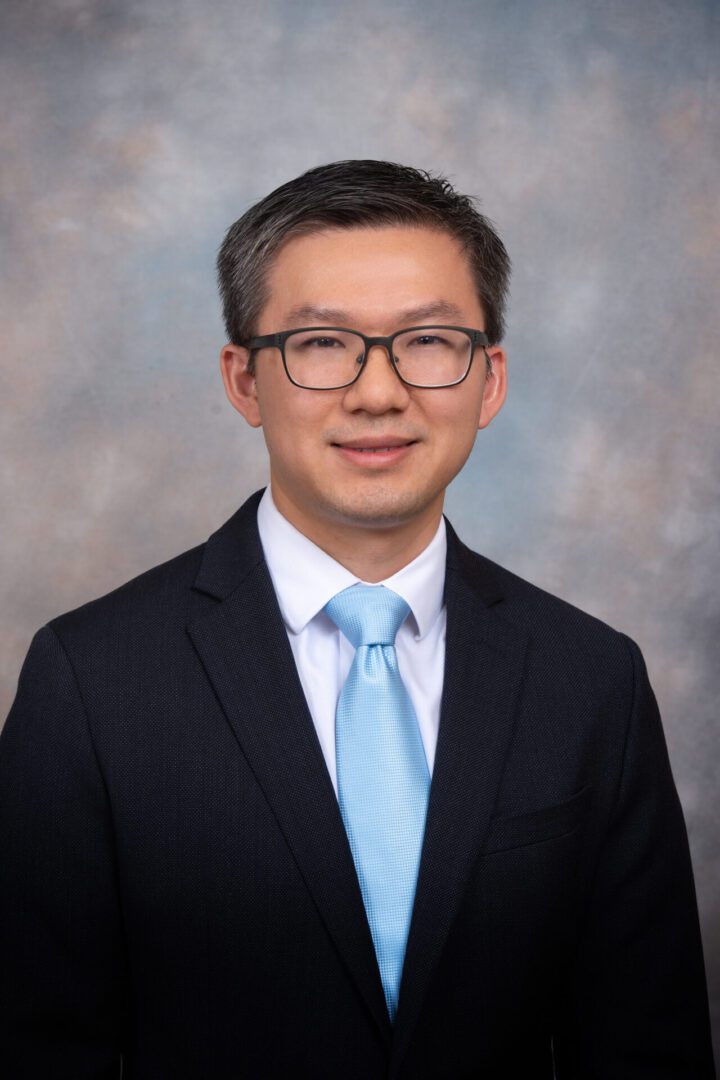 Jeffrey Dinh, MD
Radiation Oncology
See Dr. Dinh's profile on Healthgrades.
Dr. Jeffrey Dinh studied Biochemical and Biophysical Sciences at the University of Houston and graduated Summa Cum Laude and with Honors and can speak English, Korean and Spanish. He received his medical degree from the University of Texas Southwestern Medical School. He has received grants for his research on finding ways to minimize the side-effects of radiation. Dr. Dinh completed his residency training in Radiation Oncology at Baylor College of Medicine. During his training, he did rotations at the Michael E. DeBakey Veterans Affair Medical Center, Baylor St. Luke's Medical Center, Smith Clinic in the Harris Health System and elective training at MD Anderson Cancer Center for pediatrics and prostate brachytherapy.
When he is not practicing medicine, he enjoys spending time with wife and son, traveling and cooking.
Medical School: University of Texas Southwestern Medical School in Dallas, TX - 2014
Residency: Baylor College of Medicine in Houston, TX - 2019
Intensity-modulated radiotherapy (IMRT)
Volumetric Arc Therapy (VMAT)
Stereotactic radiosurgery (SRS)
Stereotactic body radiotherapy (SBRT)
3D conformal radiation therapy (3D-CRT)
Image-guided radiotherapy
Electron radiotherapy
HDR brachytherapy (prostate, intracavitary GYN, interstitial GYN)
LDR brachytherapy (prostate, GYN)
Proton therapy
Radionuclide therapy
Chief Resident, Radiation Oncology, Baylor College of Medicine - 2018-2019
Radiological Society of North America Research Grant – 2013
Summa cum laude, University of Houston – 2009
URMC International Summer Research Award – 2014
Graduation with Honors in Biological Basis of Behavior, University of Pennsylvania – 2011
Benjamin Franklin Scholar, University of Pennsylvania – 2007-2011
National Merit Scholar – 2005
American Society for Radiation Oncology
Texas Medical Association
Deck BL, Xie SX, Choi G et al. Cognitive Functional Abilities in Parkinson's Disease: Agreement Between Patients and Informants. Mov Disord Clin Pract. 2019 May 17;6(6):440-445.
Bates JE, Choi G, Usuki KY, Katz AW, Milano MT. Impact of Right-Sided Primary Tumor Location Among Patients With Oligometastatic Colorectal Cancer Treated With Stereotactic Body Radiotherapy. Am J Clin Oncol. 2018 Dec;41(12):1172-1175.
Bates JE, Choi G, Milano MT. Myxopapillary Ependymoma: A SEER Analysis of Epidemiology and Outcomes. J Neurooncol. 2016 Sep;129(2):251-258.