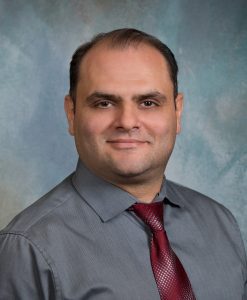 Salah Fares, MD
Pulmonary Disease, Critical Care Medicine & Internal Medicine
See Dr. Fares' profile on Healthgrades.
Dr. Fares graduated from the University of Tishreen in Syria in 2000. In 2005, Salah Fares moved to the states where he completed his fellowship at Loyola University Medical Center. He works in The Woodlands, TX and specializes in Pulmonary Diseases and Critical Care Medicine.
Dr. Fares is accepting new patients at our offices located in Conroe and The Woodlands.
Besides practicing medicine, Dr. Fares loves traveling and watching movies. He is very passionate about his community and enjoys volunteering any chance he can.