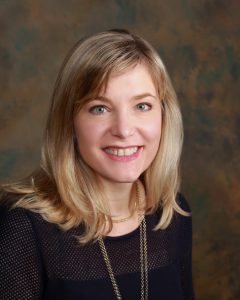 Nena Mirkovic, MD
Radiation Oncology
See Dr. Mirkovic's profile on Healthgrades.
Dr. Nena Mirkovic is a radiation oncologist, serving the Greater Houston area. She is board certified by the American Board of Radiology. Dr. Mirkovic joined Millennium Physicians in November of 2018.
She is affiliated with Memorial Hermann Northeast Hospital, Memorial Hermann The Woodlands Hospital, Memorial Hermann Southeast Hospital, Tomball Regional Medical Center, Kingwood Medical Center, Conroe Regional Medical Center and Aspire.
Medical School: University of Zagreb in Croatia
Internship: Internal Medicine Program at SUNY in Brooklyn, NY
Residency: Residency in Radiation Oncology at University of Iowa Hospitals and Clinics in Iowa City, IA and at Loyola University Medical Center in Maywood, IL
Breast, Lung, GI, Head & Neck Oncology
Radiosurgery (Body and CNS)
Intensity Modulated Radiotherapy (IMRT)
Trained in CyberKnife and GammaKnife Perfexion RS
Conroe Regional Medical Center
Kingwood Medical Center
Memorial Hermann The Woodlands Hospital
Tomball Regional Medical Center
Mirkovic N, Nagda S.: Small Cell Lung Cancer. In "PET-CT in Radiotherapy Planning", editor A.C. Paulino, Elsevier Publications, page 153, 2008.
Farray D., Mirkovic N., Albain KS. Multimodality treatment of locally advanced non-small cell lung cancer: a review.
J Clin Oncol, 23(24): 3257-3269, 2005.
Pisters KWM, Mirkovic N, Pass HI, Albain KS. "Preoperative Chemotherapy/Radiation Therapy for Early Stage and Locally Advanced Non-Small Cell Lung Carcinoma" In: HI Pass, Carbone DP, Johnson DH, Minna JD and Turrisi AT (editors), Lung Cancer: Principles and Practice, 3rd edition, page 626, Lippincott Williams & Wilkins, 2004.
Mirkovic N, Albain KS: Trimodality Treatment for Non-Small-Cell Lung cancer. In: Jeremic B (ed), Advances in Radiation Oncology in Lung Cancer, Springer-Verlag, 1st edition, page 223, 2004.