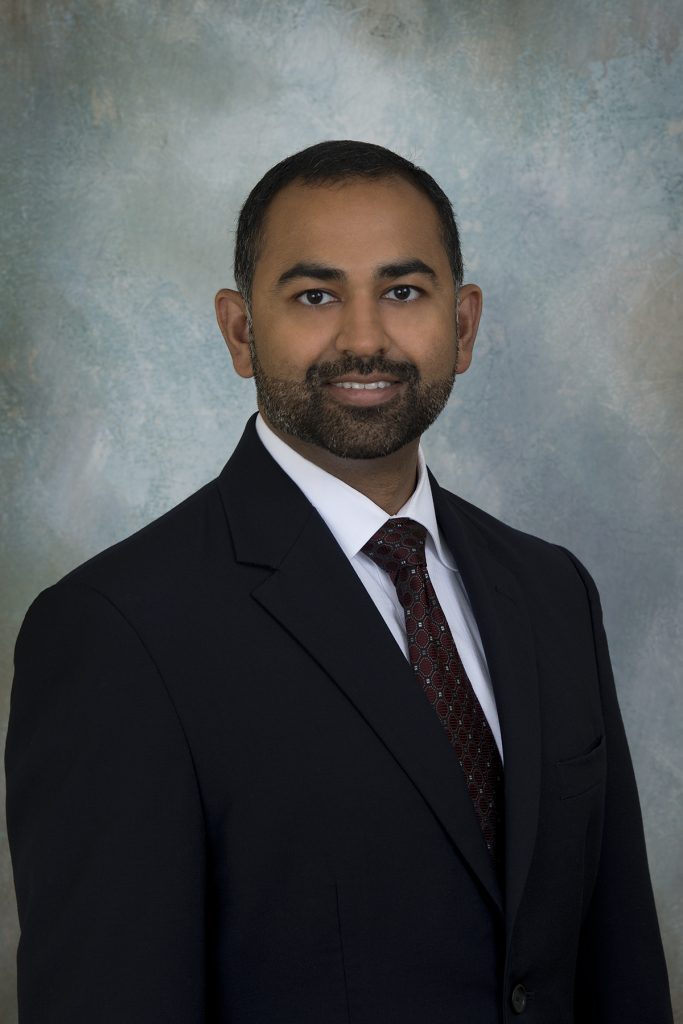 Urmeel Patel, MD
Medical Oncology and Hematology
See Dr. Patel's profile on Healthgrades.
Dr. Urmeel Patel, board certified in Medical Oncology and Hematology, joined Millennium Physicians in 2018. He has an interest in treating solid tumor malignancy, lymphoma, myeloma and benign blood disorders. His research endeavors include breast cancer, metastatic bone disease, multiple myeloma and anticoagulation. Most important to Dr. Patel is his relationship with his patients and working as a team to improve his patients' health and quality of life. He is accepting new patients at our Cypress, Shenandoah, North Houston and Tomball locations.
College: Bachelor of Science in Biology at Loyola University Chicago
Medical School: Doctor of Medicine at Ross University School of Medicine
Residency: Internal Medicine at University of Pittsburgh Medical Center – Pinnacle
Fellowship: Medical Oncology and Hematology at Penn State Cancer Institute
Solid Tumor, Lymphoma, Myeloma and Benign Blood Disorders
Bone Marrow Aspirate and Biopsy
Evaluation of Peripheral Smear
American Society of Clinical Oncology (ASCO)
American Society of Hematology (ASH)
Texas Medical Association
Harris County Medical Society
CHI St. Luke's Lakeside Hospital
CHI St. Luke's Springwood Village
CHI St. Luke's The Woodlands Hospital
CHI St. Luke's Vintage Hospital
Conroe Regional
Houston Methodist Willowbrook Hospital
Houston Methodist Woodlands Hospital
Houston Northwest Medical Center
Kingwood Medical Center
Memorial Hermann Cypress Hospital
Memorial Hermann The Woodlands Hospital
North Cypress Medical Center
Tomball Regional Medical Center
Nonsecretory and Light Chain Escape in Patients With Multiple Myeloma. 2018 Clinical Lymphoma, Myeloma and Leukemia
Serum PD-L1 and outcomes in CCTG MA.31 phase 3 trial of anti-HER2 therapy in first-line HER2+ metastatic breast cancer patients (trastuzumab arm only). 2018 ASCO Abstract
Central Neurotoxicity of Immunomodulatory Drugs in Multiple Myeloma. 2015 Hematology Reports
Anticoagulation Clinic Protocol and Electronic Medical Records in Patients Treated with Warfarin: Do They Increase the Likelihood of Achieving Therapeutic INR? 2014 Blood
Does Depression Increase Risk for Noncompliance with Warfarin Therapy? 2014 Blood
Pancholy, Neha & Woods, Cynthia & Patel, Urmeel & Shah, Neal & Leitzel, Kim & Ali, Suhail & Lipton, Allan. (2020). Cancer and Bone: Historical Perspective. 10.1016/B978-0-12-801238-3.11552-1.